Trong phần thi nói này, Aten English hướng dẫn các bạn trả lời các câu hỏi trong IELTS Speaking section 2 (Describe an important river/lake in your country) và bài mẫu IELTS Speaking river and lake section 3. Ngoài ra, bạn có thể xác định trình độ tiếng Anh của mình bằng cách tham khảo các bài mẫu IELTS Speaking river and lake dưới đây của Aten English.
Bài mẫu IELTS Speaking river and lake – Describe a river or lake in your country 2 
Dưới đây là một số bài mẫu IELTS Speaking river and lake part 2 mời bạn tham khảo.
1. How can lakes benefit people?
Well, the way I it, lakes are genuinely indispensable in our lives. They can provide us with prime opportunities for recreation, tourism, cottage residential living. They bring huge cash flow to the local economy. They are also by many people for their local, historical and traditional values and may be a source of raw drinking potable water for a municipality like a tribe of Amazon Indians. Lakes also be used as a water supply for industry and an irrigation source for agriculture. By and large, are truly crucial to humans' lives.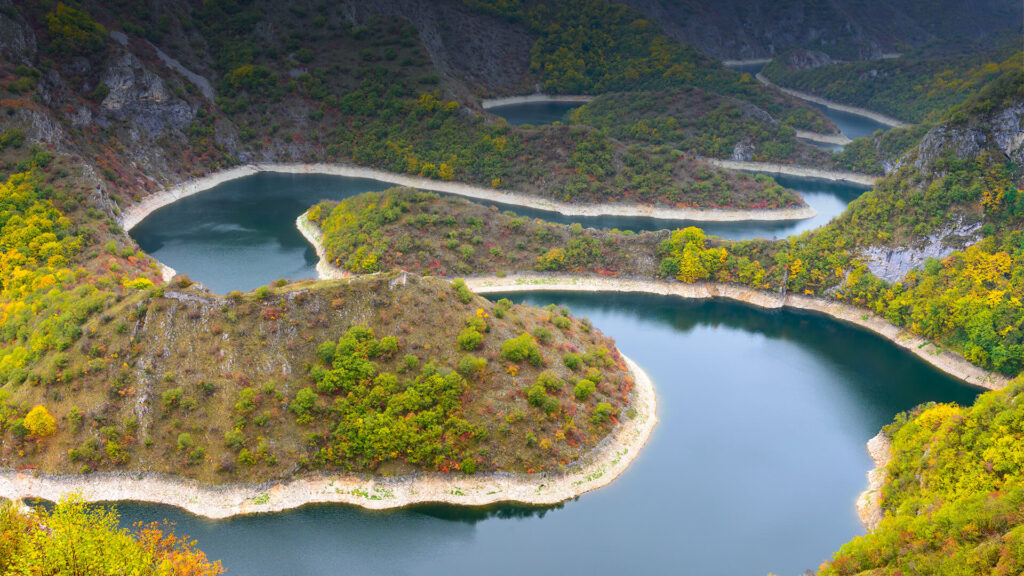 2. Do you think rivers tourists?
Without a doubt, natural water beauty such as rivers attract loads of tourists annually. This is primarily because travelers are dying to spectacular water scenery, get closer to nature and recharge their batteries. Playing water such as kayaking on rivers  is typically an exhilarating and invigorating experience for everyone. Marine coastal tourism is considered one of the fastest growing areas within the world's largest industry.
3. How do rivers/lakes affect tourism?
Rivers/lakes can be tremendously beneficial local tourism. In fact, fluvial tourism is thriving in numerous countries. These places are paradise water sports lovers and those who would like to embark on an adventurous journey to admire immaculate natural landscapes.This is genuinely a boon to local retail outlets, restaurants and hotels and travelers could greatly help tourism industry generate massive revenues for the local economy.
4. Are rivers/lakes good transport – Why?
Undoubtedly, rivers could authentic transportation routes for goods and services, and integrate with highways and railroads to transport merchandise effectively. Statistically speaking, the number of transported by rivers the world over is rather substantial. Take Vietnam as an example, given country's long, goods are being transferred by rivers across the country. This has economic development and regional integration.
I am going to talk about the river, one of the biggest and most important rivers located in southwestern part of Vietnam. With a of about 2,700 miles, the river is the 7th longest is Asia. Locally, it's called "River of the Nine Dragons" because the small branches of the river are, since time immemorial, with the image of nine majestic dragons. Needless to say, the river is mentioned in a variety of poems and songs.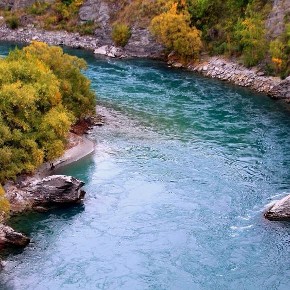 In terms of agriculture, the river together with its surrounding delta has been known as the agricultural heart of southern Vietnam and the 'rice bowl' of the whole country. The Mekong is also Vietnam's most fishing region.
If you are a discerning tourist really has 'wearing a conical hat in a sampan boat in Vietnam' on your bucket list, a trip to Mekong Delta is a must. It is carpeted in a dizzying variety of greens and is also a place boats, houses and markets float upon the innumerable rivers, canals and streams that criss-cross the landscape like arteries. Embarking on a Mekong River cruise provides tourists fascinating insight into the local rural way of life, including the opportunity to visit some of the best-known sites, along with plenty of hidden gems.
Bài mẫu IELTS Speaking river and lake – PART 3 SAMPLE
Trên Aten đã chia sẻ đến bạn bài mẫu IELTS Speaking river and lake part 2. Hãy đón đọc part 3 dưới đây nhé. 
1. Why do many people like going to places with water such as lakes, rivers or the ocean?
This is interesting question. In my opinion, there are two main reasons. Firstly, many bodies of water can be fun places for people to do various leisure and enjoyable activities such as swimming, scuba diving, boating or even. Thanks to the variety of things to do in places with water, the lakes, rivers, or the oceans may accessible and entertaining destinations for both tourists and local people. The second reason be because many people find it peaceful and soothing to be near water. The water's coolness serenity can help calm one's mind and help them contemplate.
2. What are the advantages and of going to places near water, such as a lake, a river or the ocean?
I've read some articles stating that near water bodies or actively participating in water-based activities can immensely provide mental and physical health with great benefits. A walk surrounded by the breezy air from lakes, or seas can help induce stress and anxiety, lower heart and breathing rates, and bring forth sense of happiness and security; meanwhile, going for a swim in the water can help the muscles and joints. On the other hand, despite providing a sense of safety, water can be a common cause of harm and even death due to people not being aware enough to do -ups before going into the water or keep away from dangerous areas such as strong currents deep areas. 
3. Is there much water transportation in country? =Is water transportation the same as it used to be in the past?
Yes, there are. However, I've never a ship to go somewhere. I guess most of the ships nowadays are used for cargo transportation tourists usually feel they're slower than trains or airplanes. In the past, a lot of had to take ships or boats as transportation if they wanted to go somewhere near water. I read novels talking about people visiting other countries by ship. I guess ship traveling was very in the past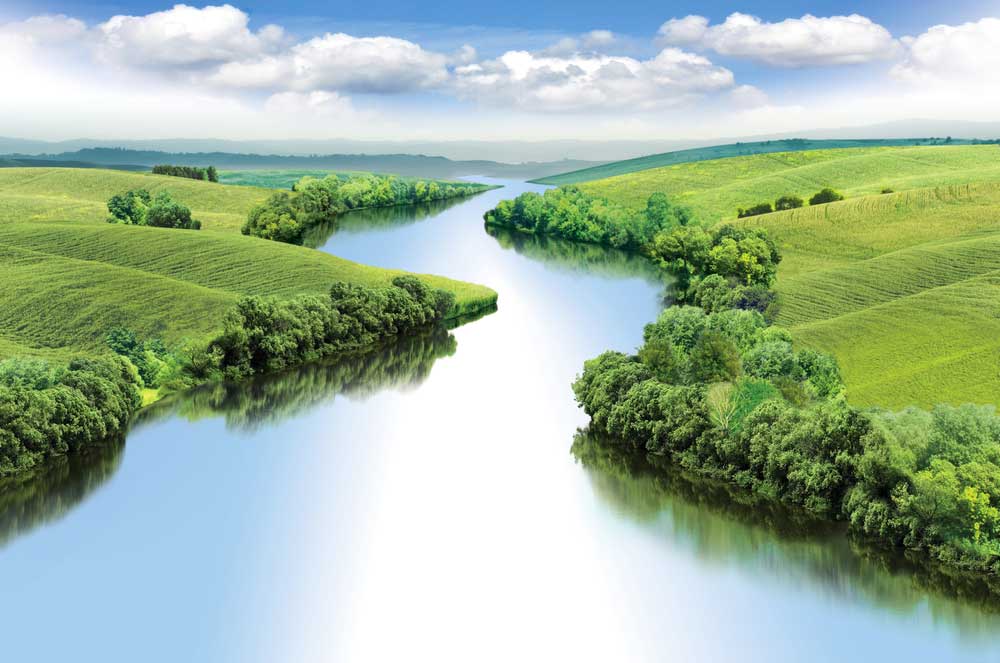 4. Why do so many people like going places with water such as lakes, rivers or the ocean?
As far as I'm concerned, are often a lot of trees and the atmosphere is fresh and tranquil in some places like the river bank or some lakes. This gives them the opportunity to escape from the hustle and bustle of city life, some fresh air and let their hair down a bit. On top of that, some places near water like is a source of great fun am folks Ran enjoy various outdoor activities with their or relatives like going for a swim or going sunbathing
Xem thêm: Chủ đề IELTS Speaking Part 3: Technology hay nhất 2022
5. What kinds of activities do people like to do in places such as on the ocean, at a beach, at a river, at a lake etc.?
There is a great deal of we can take part in when going to such places. Firstly, we can take advantage of some voyages to the sights, look at the blue sea and skies and enjoy life. Secondly, we can go for a swim in the sunshine on the beach, feel the cool breezes in our faces. Finally, at some riverbanks lakes, we can have a good time Recharging our batteries, and enjoying our temporary from the hustle and bustle of city life
6. As a place to spend leisure time, do you think the beach or the seaside is more suitable for children for old people?
If you ask me, I would have to say that the youths benefit more from going to the beaches or the seaside than . The first point worth mentioning is that young people are dynamic and adventurous, so they are into taking part in a mixed diversity of outdoor activities. So obviously, they can take a full advantage their trips. On the contrary', the older citizens are passive and wouldn't love to move their around. This means that they merely consider such travel trips as an occasion to idle their time.
7. Do you think children and old people do the same types of things when they go to a beach?
No. I don't really think. The of activities and their interests vary a lot. For the young, they show a fancy for strenuous physical like surfing. swimming or sand castle building, so they tend to be really engrossed in what are doing. By contrast, old people would rather pick up a good book to read, prepare some for their kids to graze or find time to have a chat with one of their relatives, whom they not haven't been in touch for ages. The opportunity to escape from the hustle Ran enjoy various outdoor activities with their around.
Đối phó với chủ đề Miêu tả dòng sông ở Việt Nam thực sự không dễ dàng. Tuy nhiên, hy vọng những thông tin hữu ích trên sẽ hỗ trợ và cung cấp cho các bạn một số bài mẫu IELTS Speaking river and lake để tham khảo cho chủ đề này. Tuy nhiên, nếu bạn cảm thấy mình vẫn đang gặp khó khăn, hãy liên hệ với chúng tôi để có những mẹo luyện thi IELTS Speaking tốt nhất. Aten English luôn sẵn sàng giúp bạn vượt qua quá trình khó khăn và thử thách này!